Upholstery Shop in Columbia, PA
Family owned and operated since 1996, Mitches Stitches Upholstery is happy to provide top-quality upholstery services to the residents and businesses of Columbia, Lancaster, Mountville, Farmdale, and Wrightsville, PA. We emphasize skill and precision in all of our work, and make customer service a top priority.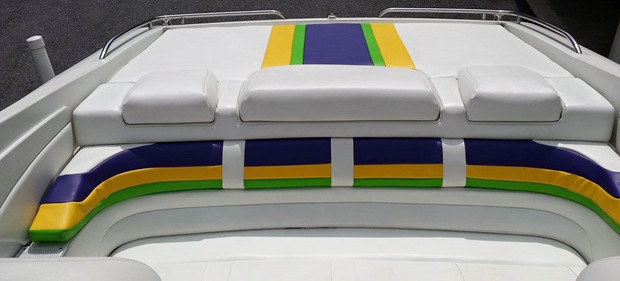 Custom Upholstery
For two decades now, Mitches Stitches Upholstery has been considered the leading source for upholstery in Columbia, PA. Whether you need a restaurant or office done or a pontoon boat covered, our team of highly skilled and experienced craftspeople can give you work that is as precise as it is affordable. As a family-owned and operated local business, we understand how important quality design can be for both homes and businesses, which is why we strive for excellence on every job we receive.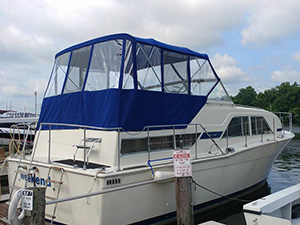 The team of highly skilled and experienced staff at Mitches Stitches Upholstery specializes in a wide range of services. We use only the highest quality products to ensure lasting results, and proudly offer a full guarantee on all work performed at our upholstery shop in Columbia, PA. Our upholstery shop also offers pickup and delivery and mobile truck services for your convenience. Here are a few reasons to contact Mitches Stitches Upholstery for your canvas enclosures in Columbia, PA:
We are a local, family-owned and operated small business in Columbia, PA.
We provide upholstery for a wide range of pieces and products.
Our business has over 20 years of experience.
We employ only the most skilled and precise professionals.
Our upholstery rates are always fair and competitive.
Our upholstery shop services clients in:
Columbia, PA
Lancaster, PA
Elizabethtown, PA
York, PA
Hershey, PA
Pequea, PA
Lebanon County, PA
Dauphin County, PA
York County, PA
Harrisburg, PA
Reading, PA
Perryville, MD
North East, MD
Aberdeen, MD
Havre de Grace, MD
Berks County, PA
Chester County, PA